Thanks to the cooperation with the group company Olimpia 80, one of the main leaders in the world for designing and manufacturing complete mills and plants for tube production as well as stainless steel tube surface nishing, Olimpia Inox has the most modern production lines with laser welding, complete with furnaces for the heat treatment in line and utensils for the lamination of internal welding bead of the tube.
The technical department is able to meet any needs of the market by studying projects for special tubes. The surface nishing of the tube is carried out by the sister company Thema Inox.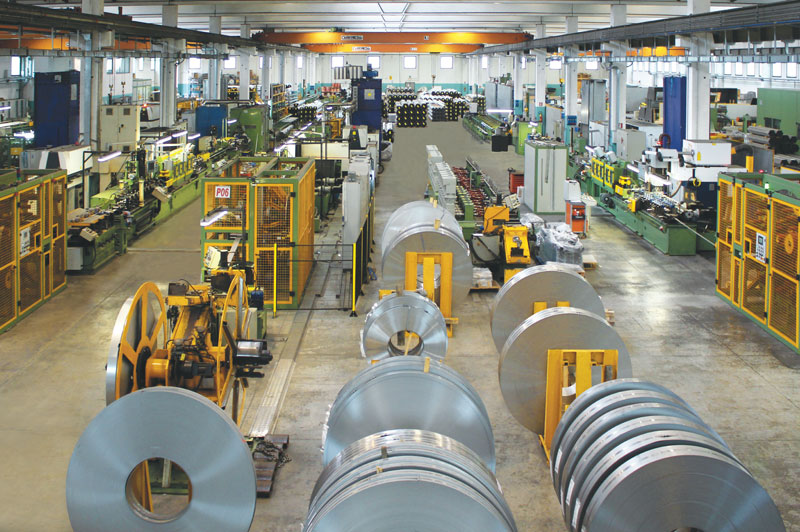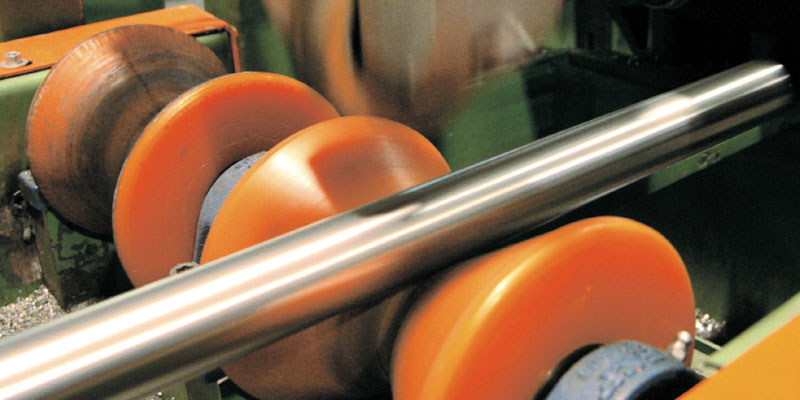 WELDING AND INTERNAL WELDING BEAD ROLLING
The production lines are complete with modern laser welding equipment and with tools for the internal welding bead rolling, which ensures a high corrosion resistance and high quality level.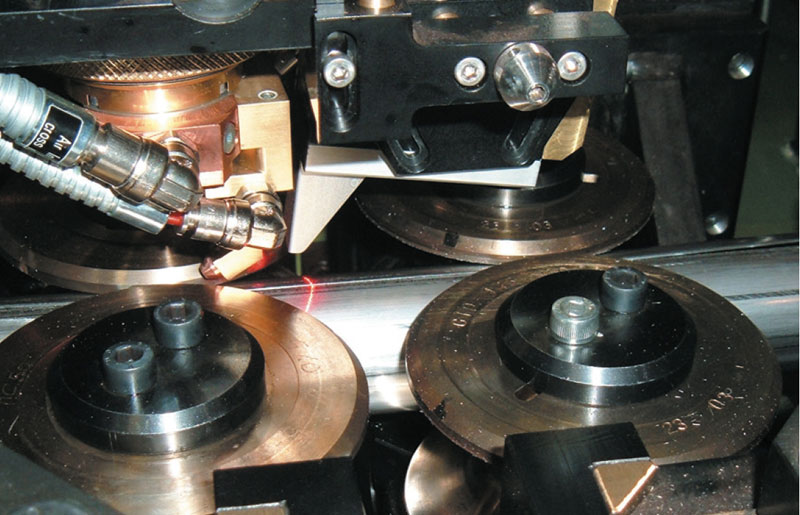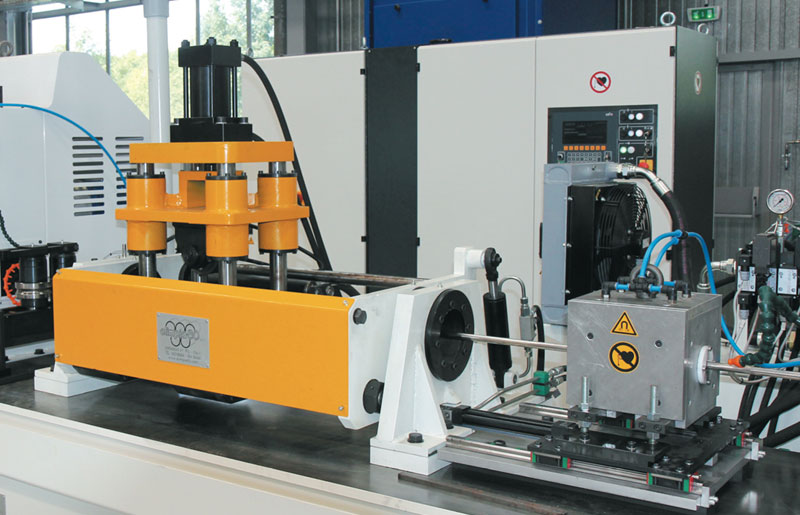 IN-LINE HEAT TREATMENT
Heat treatment systems installed in-line ensure the uniformity of the welded area structure and help to eliminate sti ening e ect caused by cold working of the material.

IN-LINE FINISHING
Tubes can be supplied with di erent surface nishing thanks to the brushing system installed on each line. This kind of treatment can be applied to all tubes.
Automatic chamfering systems provide further a perfect nishing of the tube end after the cut to length.